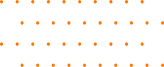 Australia is one of the most popular destinations for international students seeking to pursue higher education abroad. It offers a wide range of courses and degree programs, high-quality education, excellent research facilities, and a vibrant and multicultural student community. studying higher education in Australia offers many benefits for international students, including quality education, a multicultural community, career and research opportunities, and student support services.
Australia is known for providing high-quality education, and its universities consistently rank among the best in the world. The country has a rigorous quality assurance system, and all universities are regularly reviewed to ensure they meet national and international standards.
Australian institutions offer Bachelor, Master, and Doctoral Degrees. Students have the option to go for a double or Combined bachelor's degree program which helps them get awarded two bachelor's degrees and is a common option mainly in the fields of Arts, Commerce, Law, and Science. The different programs from different fields like Agriculture & Forestry, Applied Sciences & Professions, Arts, Design & Architecture, Business & Management, Computer Science & IT, Education & Training, Engineering & Technology. Environmental Studies & Earth Sciences, Hospitality, Leisure & Sports, Humanities, Journalism & Media, Law, Medicine & Health, Natural Sciences & Mathematics, and Social Sciences, are available in different universities and higher educational institutions in Australia.
Australia is also home to some of the world's leading research institutions, and studying in Australia offers students the opportunity to participate in cutting-edge research projects.
Australian universities offer a range of programs that are designed to prepare students for the workforce. Many universities have partnerships with industry and offer work-integrated learning opportunities, providing students with practical experience and networking opportunities.
Studying in Australia can be an excellent opportunity for students looking to study abroad. The university admission process in Australia is rigorous and requires students to meet specific academic requirements, work experience, and demonstrate English language proficiency. So, it's very important to consult with a career counselor or admission expert before applying.