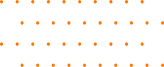 Every year, Canada welcomes hundreds of thousands of international students from around the globe. Canada is among the top countries in the world when it comes to per capita spending for post-secondary education and maintains excellent educational quality. Universities and higher educational institutions follow innovative and updated teaching methods, bringing diverse perspectives to the classroom considering the diverse environment of students, and providing research opportunities.
Why Canada?
Education Quality
Canada is known worldwide for its excellent education system. Canada's higher education sector leads with a reputation for the quality of education and academic and professional contributions. The Government of Canada is generously spending on higher education and is one of the top three countries with the highest spending per capita on higher education. More than 8,000 college and 16,000 university programs are available in Canada. 7 Canadian universities are ranked among the top 200 in the world.
Student-Friendly Country
Diverse cultures, student-friendly policies, security, and government support are key factors attracting more students to Canada. The benefits of student visa policies, part-time work, and permanent residence options are also factors that make Canada one of the best travel destinations for international students for higher education. The safety and quality of life of the students are considered as being very important, with mandatory Medical Insurance for students being an example.
High Standard of Living
Canada ranks number one in the world for quality of life. International students benefit from the same rights and freedoms that protect all Canadians: respect for human rights, equality, diversity, and a stable, peaceful society. There are more than 250 ethnic origins along with 200 languages from around the world and 70 Indigenous languages spoken in Canada.
Job Opportunities
Canada is a great place for job seekers. Canada has recently created 1.6 million new jobs. Even the government welcomes workers of different levels from different parts of the world. In Canada, international students are eligible to work part-time for up to 20 hours per week during their studies and can get Post Graduation work permit after graduation is offering a part-time job for international students.
Affordability
Canada is also known as one of the best English-speaking countries in terms of affordability. Due to low tuition and low living costs, Canada has become the most popular destination for international students. International students can access scholarships and work opportunities to help pay for their education and living expenses.