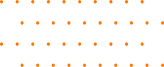 India is a country that has a rich culture and history, with a vibrant and diverse population. India is also home to many highly ranked universities and institutions of higher learning, offering a variety of degree programs in fields such as science, engineering, medicine, humanities, and business. Studying in India offers many advantages, including affordable education, quality education, a diverse population, language, technology and innovation, career opportunities, and rich culture and heritage. Studying in India can provide a unique and enriching experience that prepares students for a successful career while immersing them in a rich cultural environment.
India has a diverse range of universities that offer a wide range of undergraduate and postgraduate courses in various fields. Whether it's a central, state, deemed, private, open, agricultural, or technical university, each has its unique characteristics and advantages. Students can choose the type of university that best fits their educational needs and career aspirations.
The admission process to Indian universities varies depending on the type of university and the course of study. It is important for students to consult with career counselors to know the admission requirements and eligibility criteria for each university and course of study they are interested in.