Middlesex university Dubai is the first overseas campus of the renowned Middlesex university based in London, UK. The university's first learning space in Dubai opened at Dubai knowledge park in 2005 and has over 4,000 students studying from more than 118 nationalities. It is an exciting, diverse, and multicultural campus that prides itself on providing a student experience with a difference.
The University offers a wide range of foundation, undergraduate and postgraduate programs across both locations, including Accounting and Finance, Business Management, Marketing, Computer Engineering, IT, Data Science, Robotics, Education, Psychology, Law, Digital Media, Film, Creative Writing and Journalism, Fashion Design, Graphic Design, and many more.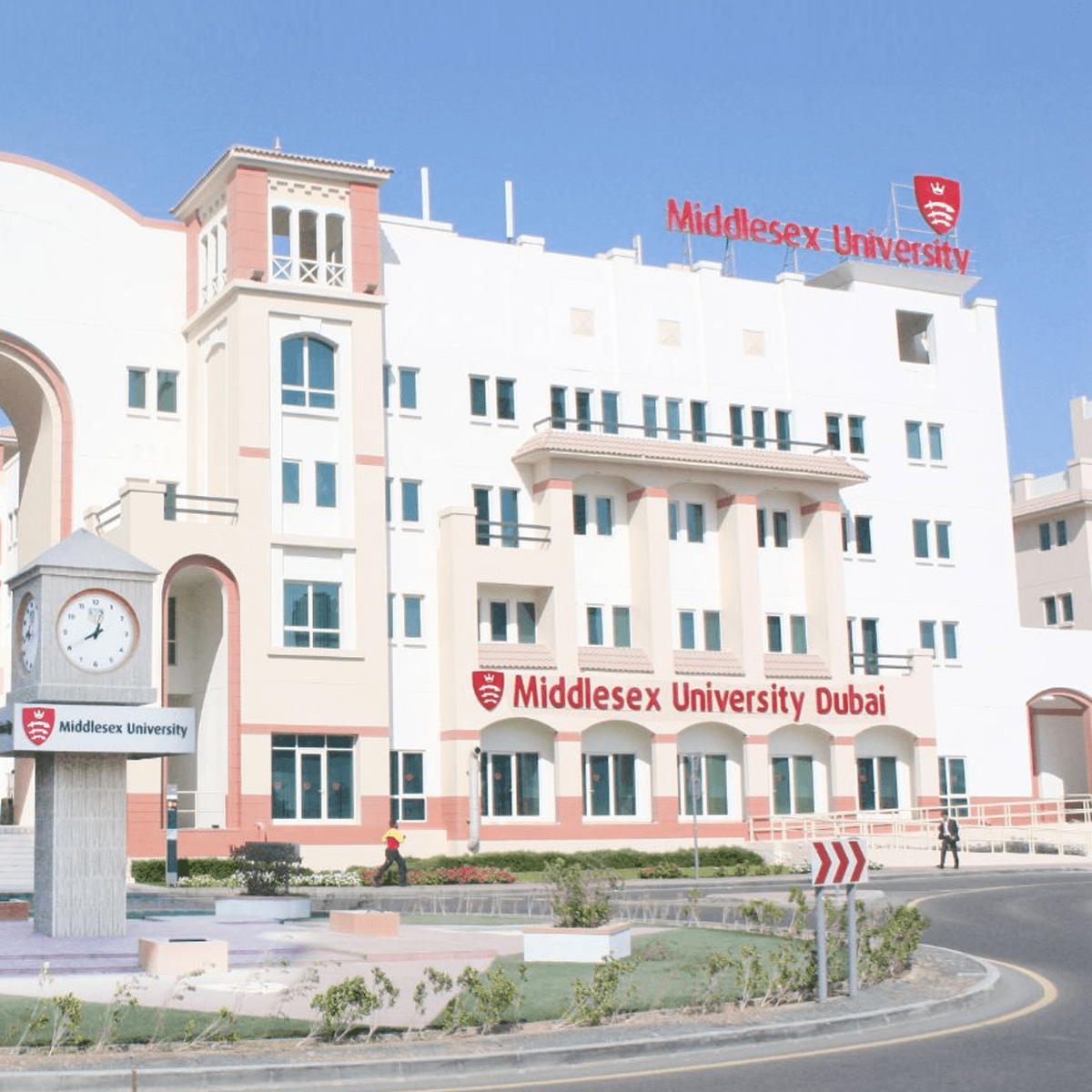 As well as having all the advantages associated with being a world-class British university, students at both Middlesex University Dubai campuses can benefit from all the opportunities afforded by a rapidly developing modern city in the heart of the Middle East, while experiencing the diverse nationalities and cultures that make up the population of Dubai.